The new home for
MyVillage supports local educators providing outstanding education in nurturing homes for children ages 0-10.
Expert , at your fingertips
At MyVillage, our goal is to make every member feel like they're never working alone. Members get access to the brightest, most passionate experts in childhood education for guidance they need, at any moment.
Have questions? Online chat support with experts, at any time

Attend live speaker events hosted by childhood education experts
Your program, your way, with our
Get access to an online library of editable templates, how-to-guides, and resources so you can spend your time on what you're most passionate about - the kids.
Contracts, handbooks, and registration forms to get started

Insurance, pricing, and billing tools

Curricula, daily schedules, meal planning, space set up, and more

COVID-19 readiness certification program and guidance for keeping yourself and the kids safe and healthy
Be the your community needs
MyVillage members take their passion for working with kids and transform their homes into ideal learning environments. When you join MyVillage, you join a supportive and encouraging community of experts and peers so you can grow a rewarding career working with children.
Unlimited access to an online community of other home-based educators to connect and collaborate with

Share and learn tips and tricks, from setting up your space to networking with families and more
What MyVillage members are saying
Founded by moms who care, for families who expect better care
Erica and Beth are two moms (and experienced entrepreneurs) who discovered the scarcity of high-quality child care when they became first-time parents. They set out to make better care available to all families, with the hope to ultimately revolutionize how we think about and access child care.
About us
Meet Our Members
All kinds of educators and caregivers dedicated to providing outstanding education in nurturing homes.
Become a Member Today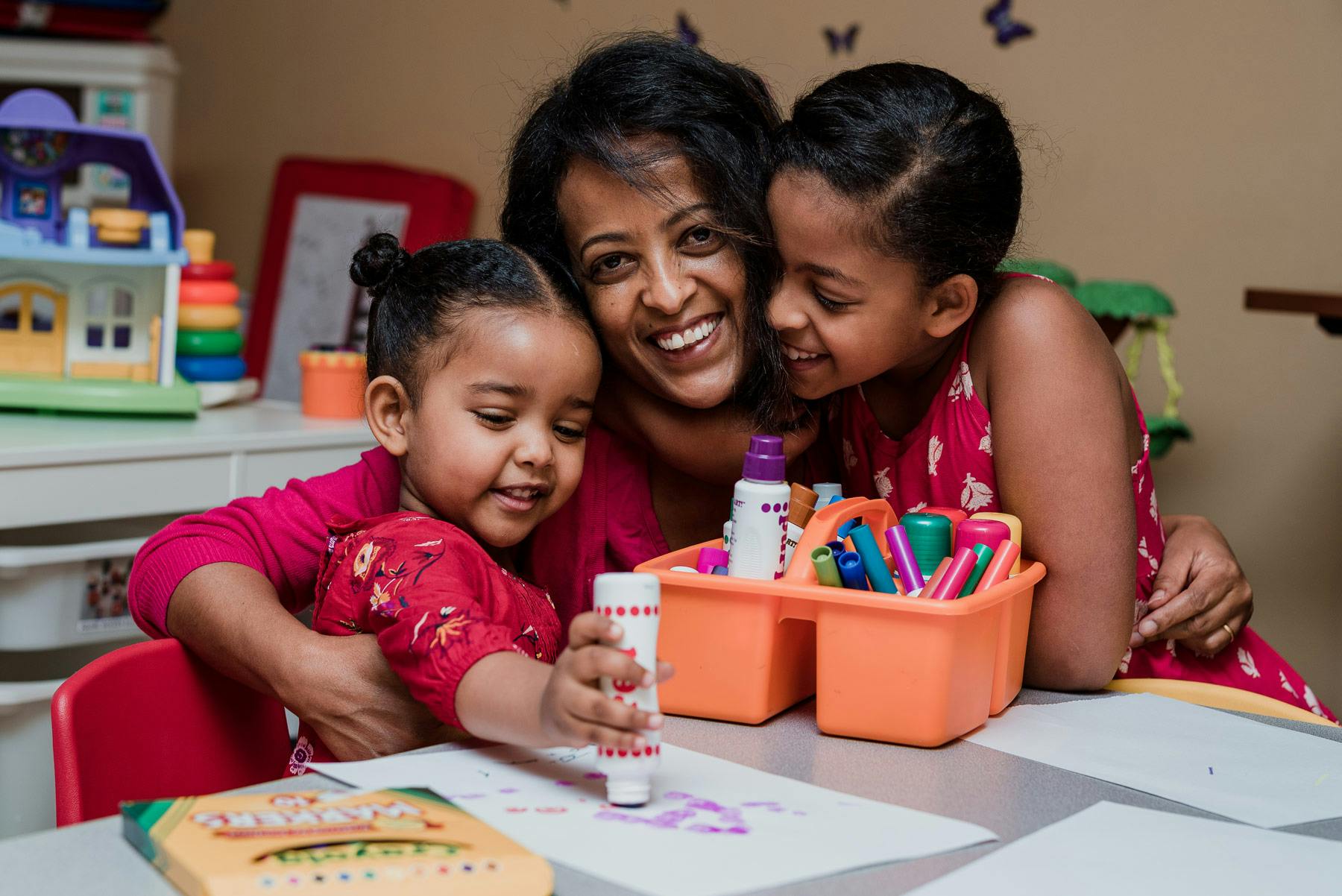 Become a superhero in your community
Interested in becoming an educator? Learn how to start your own program, and be supported by training, guidance, and a friendly network the whole way!
Start a Program