The new home for exceptional child care
MyVillage partners with local educators to transform their homes into ideal learning environments.
Find the kids a away from home
Our educators transform their homes into ideal learning environments, where babies to preschool-age children learn, play outside, and eat hot meals (including fresh fruits and veggies!) together like a family.
Low child-to-educator ratio in a small, intimate setting

Full and part-time options that fit your schedule
Beyond s and s, learning that really counts
MyVillage raises kids to be curious people and caring leaders.  Through play-based learning, kids discover everything from the animal kingdom all the way to teeth brushing, sharing, and empathy.
Play-based learning, so every day is a new adventure

The MyVillage learning approach is developed by industry experts
A higher standard of for all kinds of families
All MyVillage educators are 100% committed to raising the happiest kids. And, MyVillage programs are set at market rates because we believe families should never have to choose between affordability and quality.
Licensed, background-checked, CPR-certified, insured

Personalized support and consistent care for your child
Founded by moms who care, for families who expect better care
Erica and Beth are two moms (and experienced entrepreneurs) who discovered the scarcity of high-quality child care when they became first-time parents. They set out to make better care available to all families, with the hope to ultimately revolutionize how we think about and access child care.
About us
Meet Our Educators
Connecting families with nurturing educators in local communities
Find Child Care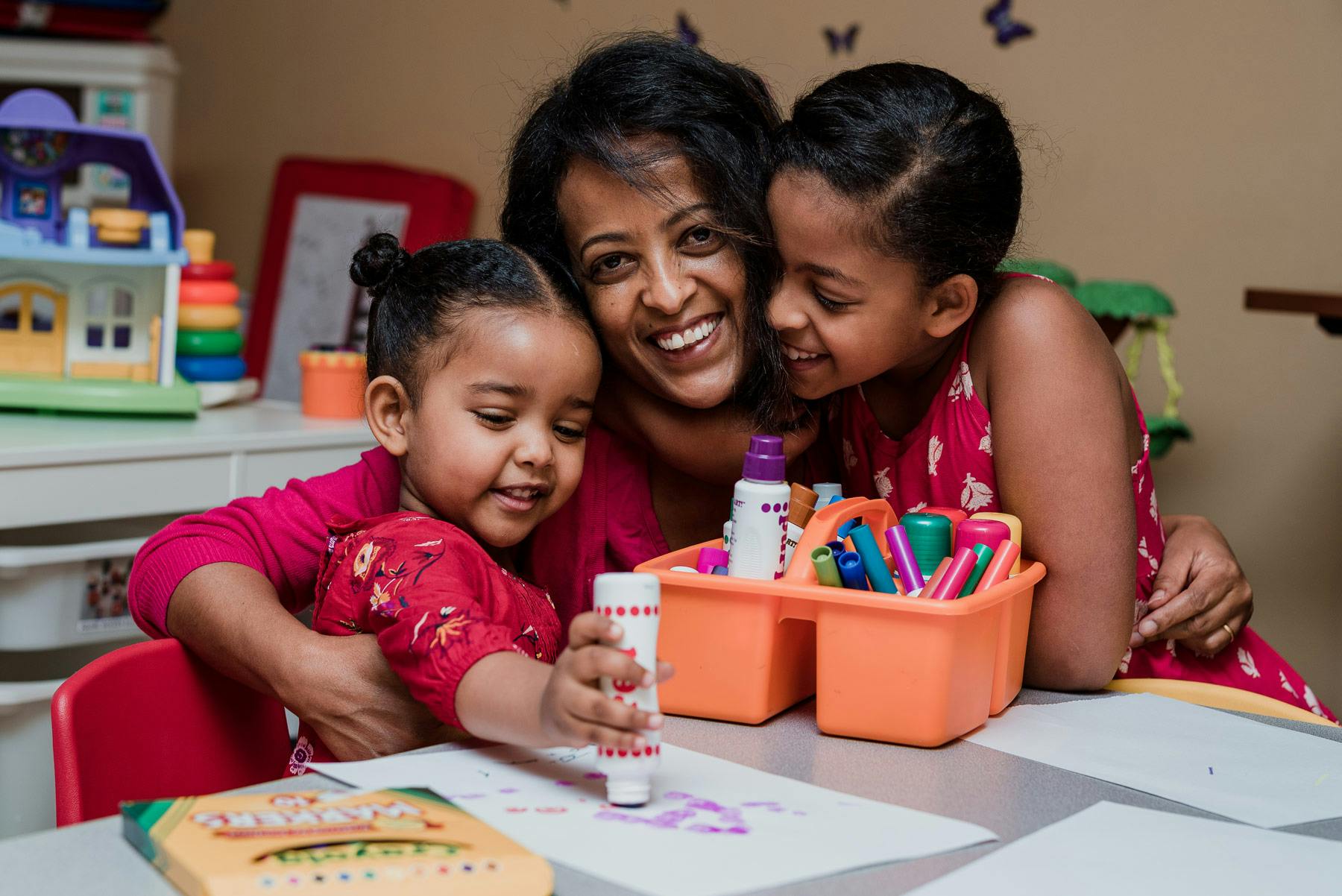 Become a superhero in your community
Interested in becoming an educator? Learn how to start your own program, and be supported by training, guidance, and a friendly network the whole way!
Start a Program